LumaWarm Toilet Fit Information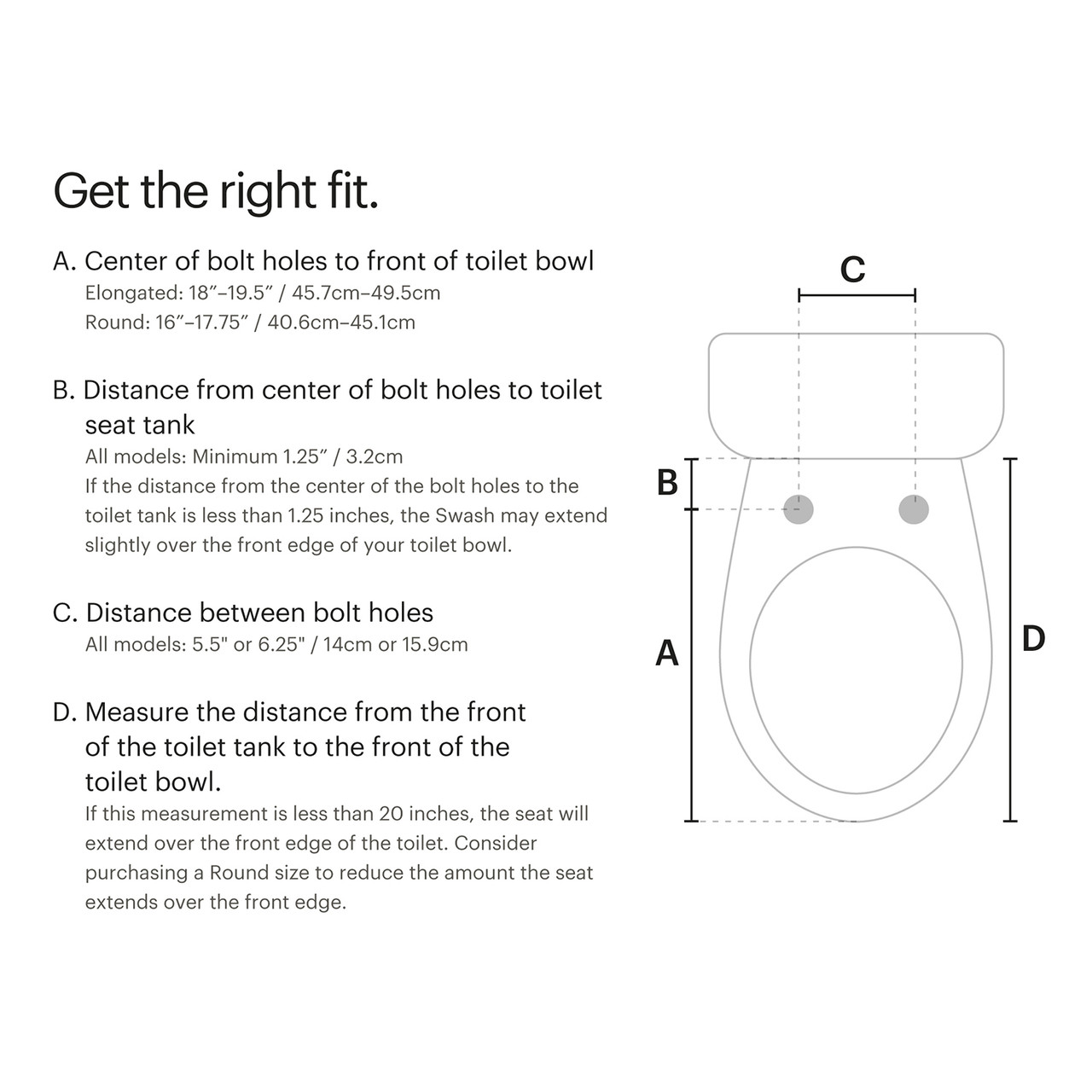 The LumaWarm heated toilet seat fits all standard Round and Elongated toilet bowls. Use the diagram above to measure your toilet to see if you have the Round or Elongated size bowl.
The measurement between the 2 bolt holes (bolt spread) must be the standard US size of 5-1/2 inches or the European size of 6-1/4 inches for the LumaWarm seat to mount properly.
NOTE: The LumaWarm is not compatible with toilet seat risers. However, we do sell top mount hardware separately here.